OUR ALUMNI
As students graduate from SIS and progress to top universities worldwide, they embark on a journey equipped with all the skills and tools they need. Many of our SIS alumni are pursuing careers they are passionate about while others are working in global organisations such as Microsoft, Crowe, PricewaterhouseCoopers, and many others. 
SIS alumni return regularly to their alma mater to offer advice and assistance to their juniors. Who our alumni are today and the significance of what they do are humbling testimonies of what SIS has and continues to do in education.
Where are they now?

SIS Alumni Network
Even beyond their years in SIS, our alumni continue to keep in touch with one another and connect with other SIS alumni from different graduating classes. Many alumni pursuing their studies abroad form groups in their respective universities to provide guidance and support for one another.  
We welcome all alumni to join the SIS Alumni Network to stay connected and join specially organised alumni events in the future! 
From the Global Alumni
Want to know where SIS can bring you? Find out from the best people possible - our alumni!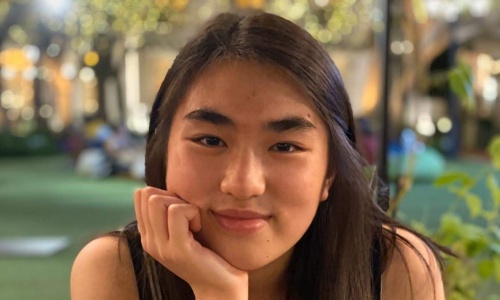 Clara Ho, 2018 Graduate
Development Studies, Australian National University, Australia
"Above and Beyond"
I chose SIS Iskandar Puteri because of the IBDP offering, and the immense foundational support I was provided with when visiting as a prospective student. Before SIS Iskandar Puteri, I had been in multiple schooling environments throughout Australia, Singapore and Malaysia. My goal after graduation was to return to Australia and attend an Australian university. The teachers and staff at SIS went above and beyond to assist me with my university applications and helped me gain admittance to the Australian National University.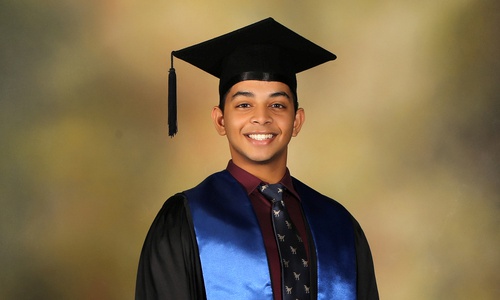 Rizwan Abeer, 2019 GraduateCurrently serving
2 years of compulsory military as a Section Commander in the Singapore Armed Forces
"Freedom of Learning"
Coming from Singapore, I chose SIS Iskandar Puteri because of the freedom of learning it offered. The academic curriculum was adjusted according to the style of the learning in which I performed best. The versatility that the staff and facilities offer indicated a devotion to the growth and support of each individual student in SIS Iskandar Puteri, which is what separates the school from other viable options in the region. SIS Iskandar Puteri has truly provided me with a holistic and enriching experience that I simply would not receive anywhere else.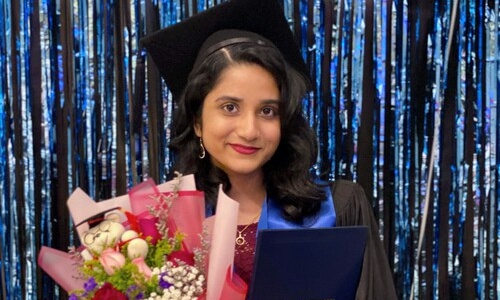 Ashvinie Periyasamy, 2019 Graduate
Law, Cardiff University, Wales, United Kingdom
"Better Version of Myself"
I chose SIS Iskandar Puteri because it offered both the Ontario curriculum and the IBDP programme, which was aligned with my goal to pursue law after graduation. SIS Iskandar Puteri gave me many opportunities to be a better version of myself. I was involved in various activities, clubs and competitions, including taking on the role as the first student council President. These leadership experiences made me more confident and open-minded.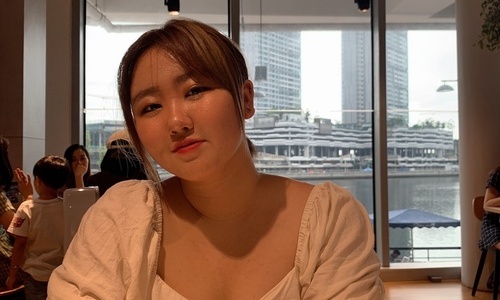 Irene Song Dahyoun, 2019 Graduate
Fine Art, University of Toronto, Canada
"Sociable and Harmonious"
When I first came to Malaysia, I was anxious about my future. However, I was able to set goals and gain hope with the support of my teachers and friends
at SIS Iskandar Puteri. I was even in the Student Council for three years. The overall environment of SIS Iskandar Puteri is sociable and harmonious. Teachers and staffs are always willing to help us succeed in our education. I'm really thankful to them for their hard work.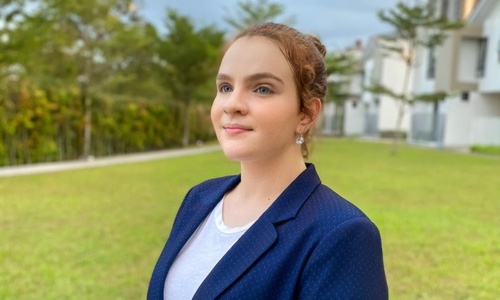 Valeriia Pelevina, 2019 Graduate
Arts, University of British Columbia, Canada
"The Best Experience"
IBDP is a challenging programme but the teachers and my classmates at SIS Iskandar Puteri shaped it to be the best high school experience. I aspire to be a leader in my chosen field, and SIS Iskandar Puteri provided me with many opportunities to practice that, whether as captain of the basketball team, student council Vice President or representing my class on the graduation committee. I believe these experiences will help me in my next educational pursuit and I will forever treasure the memories I made there.