BOARDING WITH US
Our SIS House Team welcomes you to join the family at SIS House.
We offer different packages that can cater to the needs of SIS students and families.
SIS House offers full, weekly, and daily boarding options.
FULL SEMESTER STAYS
Full semester stays are full boarding at SIS House. Students spend the week and weekend in boarding for the entire semester (6 months).  
The boarding fee for SIS House includes air-conditioned twin-sharing room accommodation, laundry services, common area housekeeping, allotted utilities,
Wi-Fi connection and security services.  
Description
Semester 1
Semester 2
Application & Processing Fee
(non-refundable - one-time payment for new students)
RM 1,000
-
Deposit (refundable) 
RM 1,500
-
Boarding Fee*
RM 12,000
RM 12,000
SIS House Meal Plan (excludes Sunday, public & school holidays)
RM 4,000
RM 4,000
SIS offers a 25% Bursary on Boarding Fee for Academic Year 2023.
Find out more at sishouse@sunway.edu.my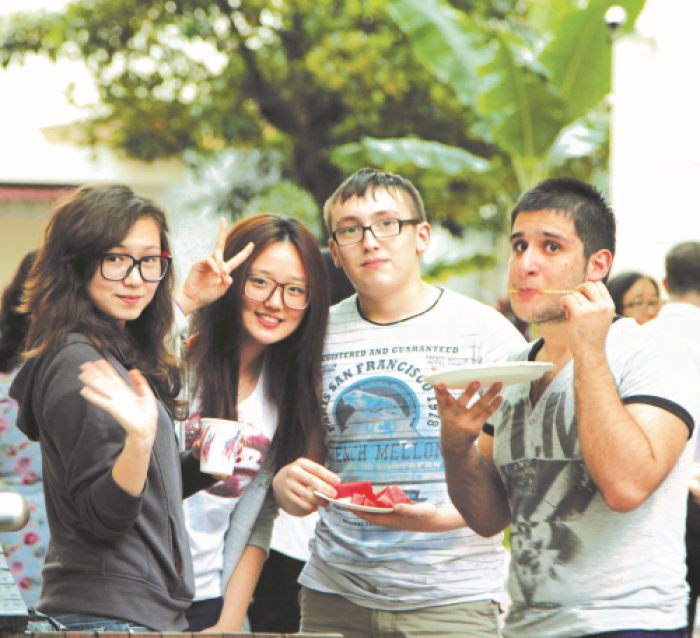 Special Package Stays
SIS House offers Daily and Weekly stay packages to cater to the different needs of families. These packages are usually for families who live too far away, parents/guardians who work long hours or frequently travel abroad, students who frequently stay back for school activities, or any student keen on experiencing boarding life at SIS House. 
For more details on special package fees, kindly email sishouse@sunway.edu.my