PEER MENTOR PROGRAMME
The Peer Mentor Programme at SIS provides growth and learning opportunities for both mentors and mentees. In this programme, a senior mentors a junior in a structured environment.
SIS students are given the opportunities to provide or receive academic support from their peers. Peer mentors, whom we called a tutor, are typically students who are willing to share their victories and discoveries with others. Most peer mentors are picked for their sensibility, confidence, social skills and reliability.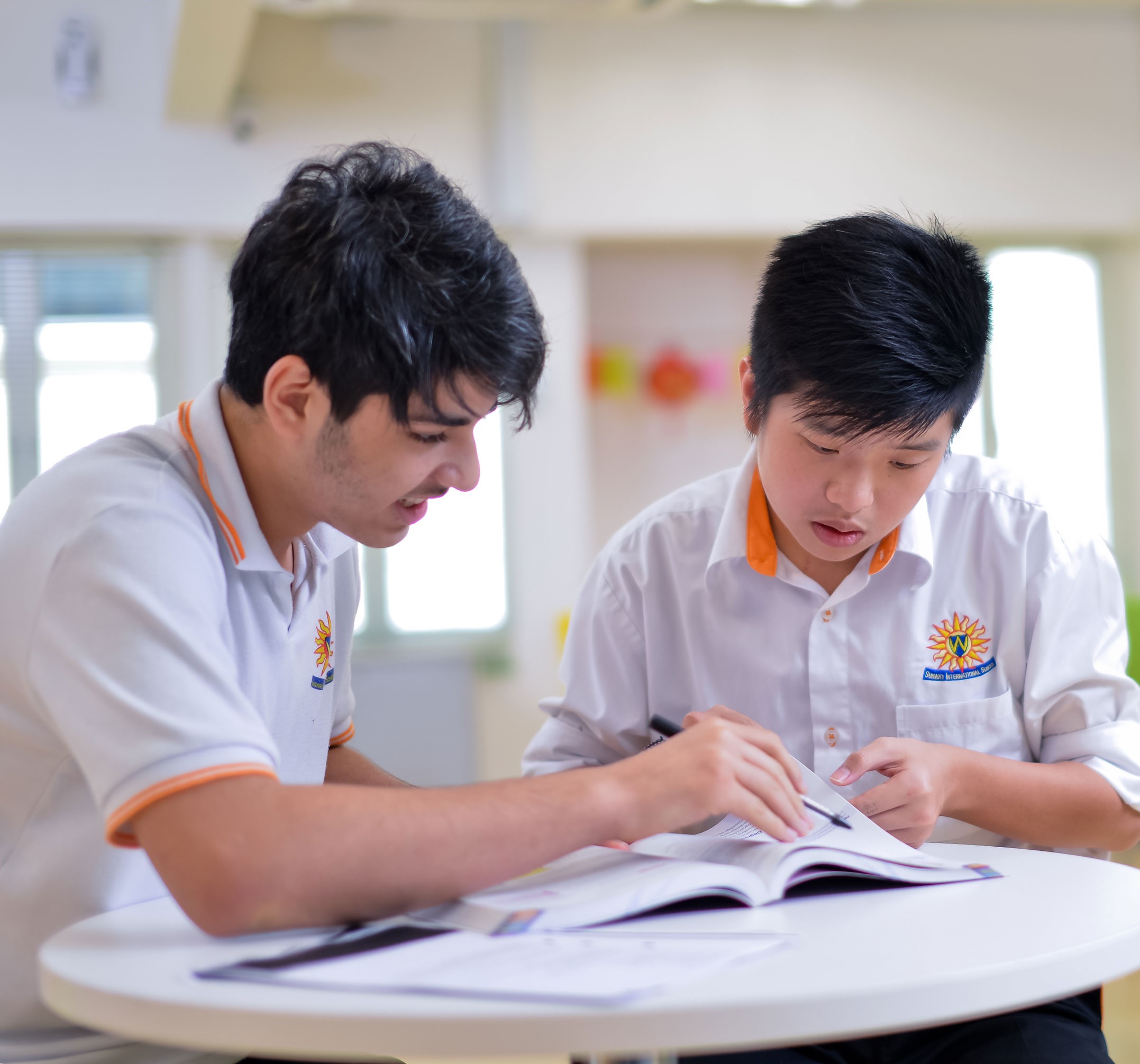 Becoming A Peer Mentor
Need to have considerable knowledge in related course
Achieve a minimum average of 75% in the related course
Must obtain an endorsement from the teacher for the course they are tutoring
Have good study habits and maintain a good attendance record
Must have a sincere desire to help others succeed
Previous tutoring experience is an added advantage
With support from SIS Guidance Counsellors, students looking to be a mentor need to prepare resource materials for the session, be organised, share learning methods and habits, and try different teaching approaches to help their tutee understand the subject material.  
Mentees who have participated in this programme often find the session to be effective as they are receiving support in a comfortable environment from a fellow student who tends to understand them better.
The Peer Mentor Programme helps both the mentor and mentee hone in on their Learning Skills and Work Habits, discover suitable methods of understanding and processing new information, and build lasting friendships all while improving their academic performance.