OUR PARENTS
Parents play a big role in shaping the SIS Community. We believe that all parents want the best for their children, and we strive to provide the best for our students. As a school, we consistently communicate and collaborate with parents to continuously make the school a better place for all SIS students to achieve success.
Parents have the opportunity of playing an active role in students' education and participate in events such as
Meet the Teachers Nights, Cuppa Coffee Mornings with the Principal, and Parent-Teacher Interviews. 
 
SIS - Parent Council
The SIS - Parent Council represents the parent body at SIS.
SIS - Parent Council Executives lead and provide support to the parent community
while linking parents and the school administration.
Parent Council Executives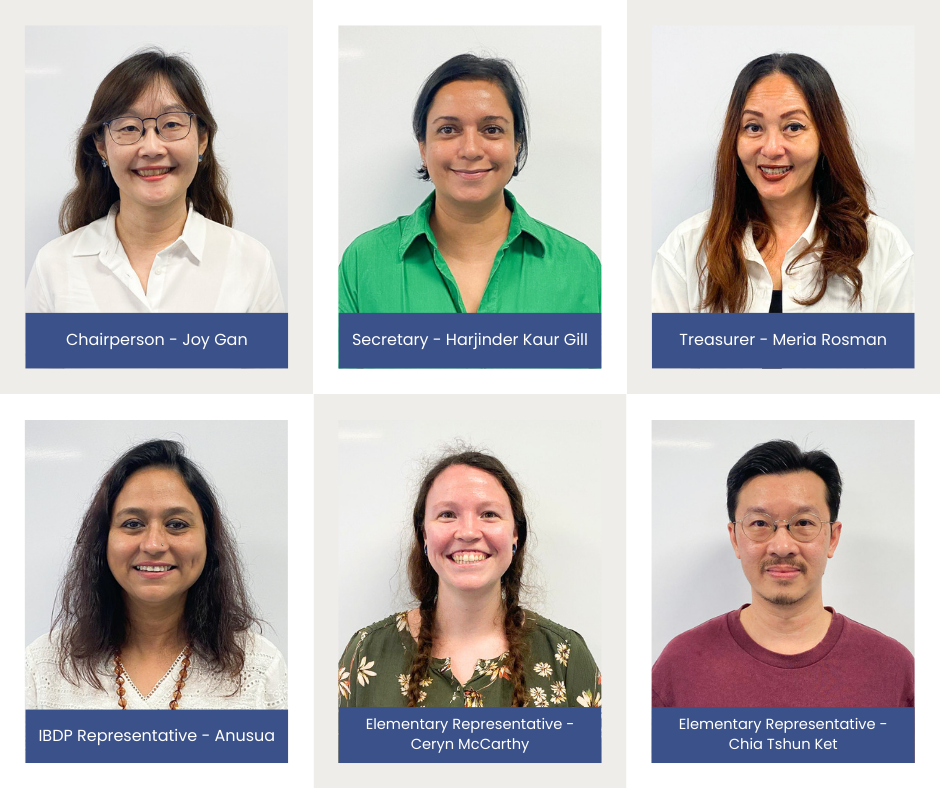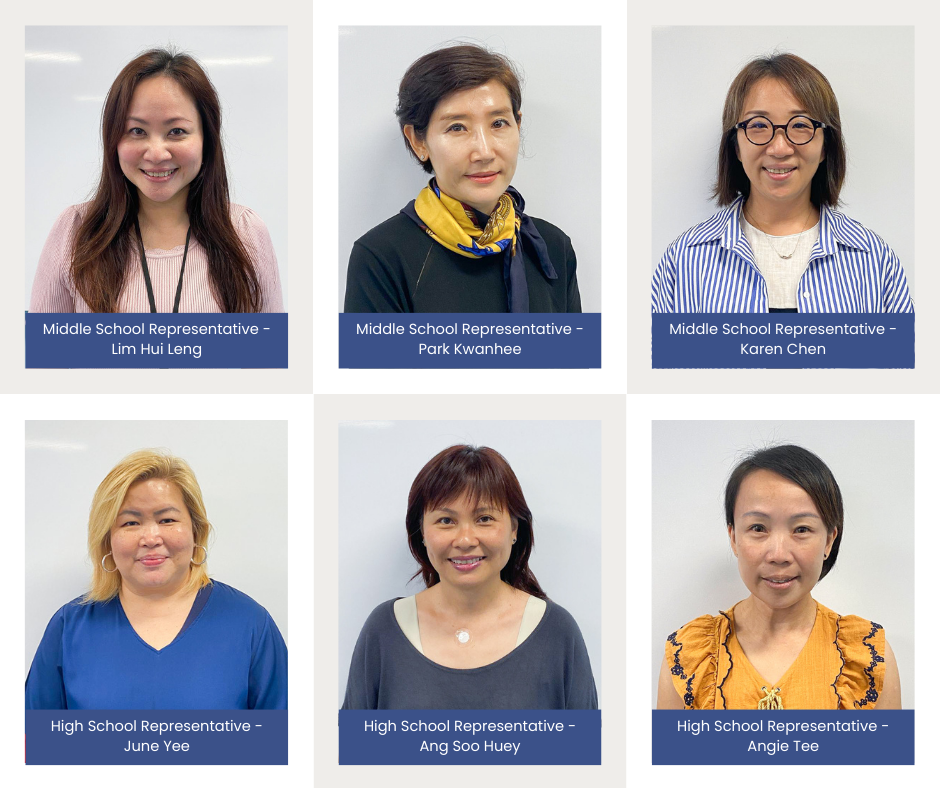 Please take the time to read the message from our SIS - Parent Council Chairperson, Joy Gan.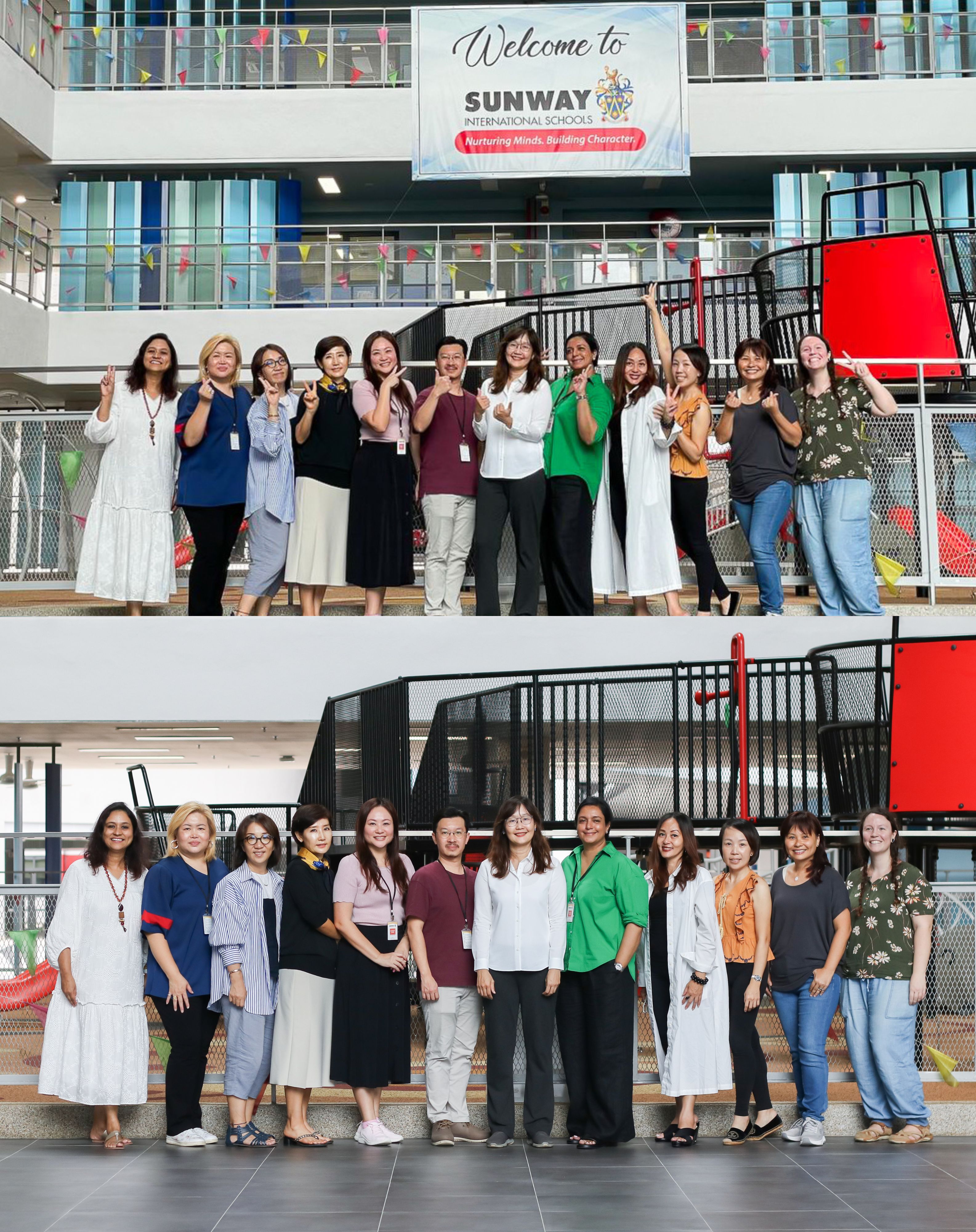 MESSAGE FROM OUR SIS PARENT COUNCIL CHAIRPERSON
Dear SIS community,
We, the parent council, are a group of parent volunteers who seek the welfare of the school, its success, and excellence in the field of education. Some of us have been parents in the school for some time whilst others have just joined this year.
With new beginnings at the start of the year including the new school campus, we are hopeful for the school to continue with its mission to provide quality education for the students and its commitment to excellence, integrity, and service to the school and community.
In doing so, we seek to work together with the school in promoting good partnerships that lead to the school's mission and goals, as well as foster a deep sense of community so parents can connect meaningfully with one another.
We encourage the parent community to be in support of the school and its activities, as well as join the council's efforts in fostering a vibrant community spirit. We have some exciting events, especially in the last quarter of the year. Come and be part of it. We look forward to meeting you.
SIS - Parent Council 2023 is led by the Parent Council Executive Team (12 elected parent/guardian volunteers) working in close collaboration with the School Principal, Middle School & High School Student Councils, and school staff representatives (academic and non-academic).
We continue to provide support to each other within our community through our community parent chat group. To be included in this chat group, please liaise with SIS Admin staff.
You may reach us via email: parentcouncilsis@imail.sunway.edu.my
Warmest regards,
Joy Gan
Chairperson
SIS PC Exec 2023 KL
Check out how the SIS - Parent Council gets involved!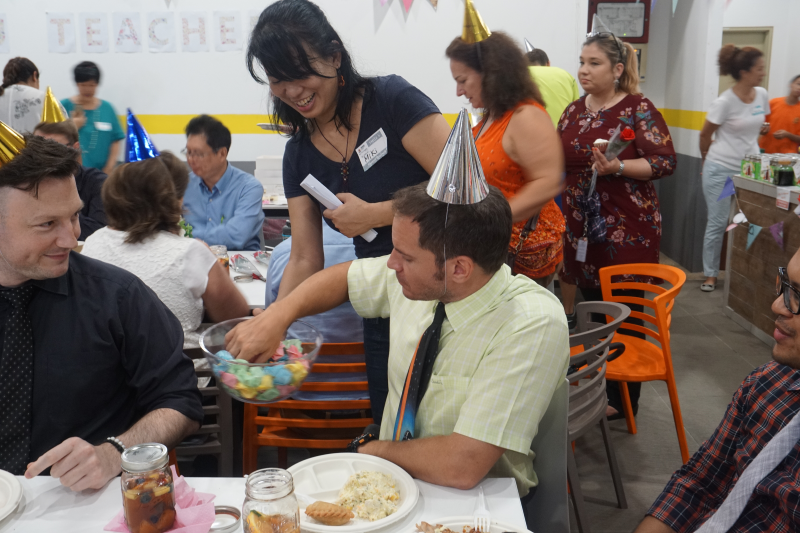 Teacher's Day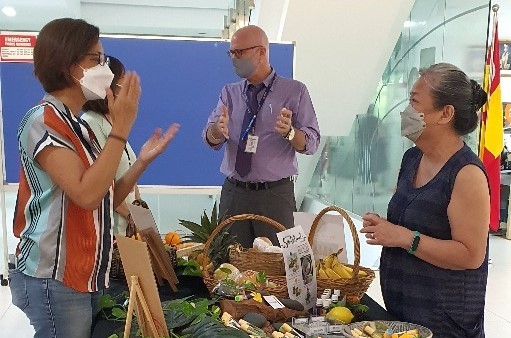 Appreciation & Wellness Gifting Session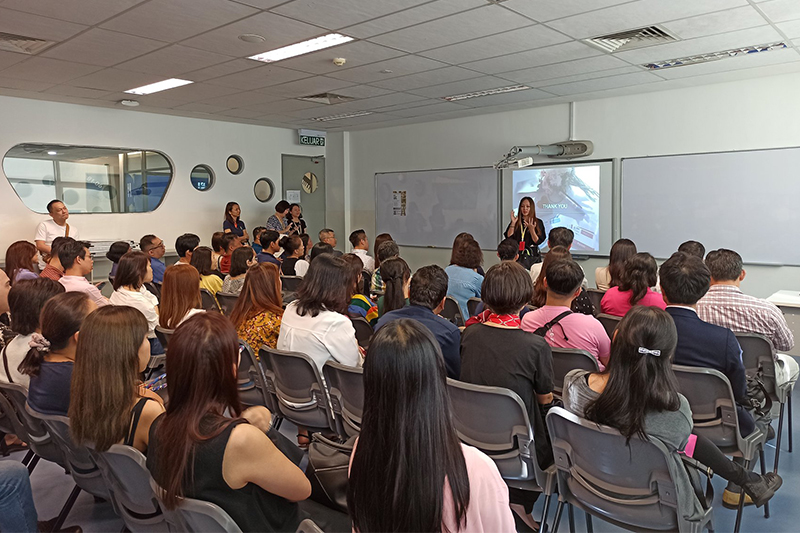 New Parent Meet & Greet Session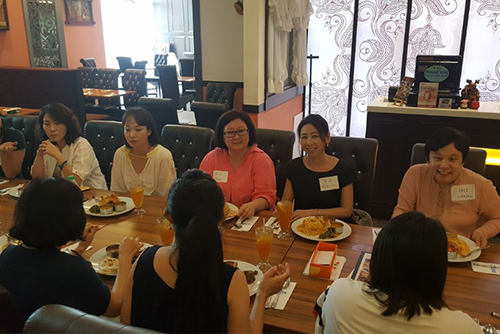 Cakap Makan Session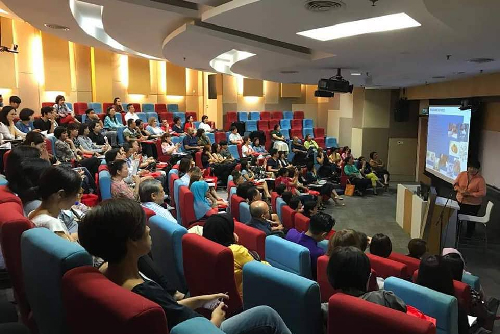 Breakfast Info Session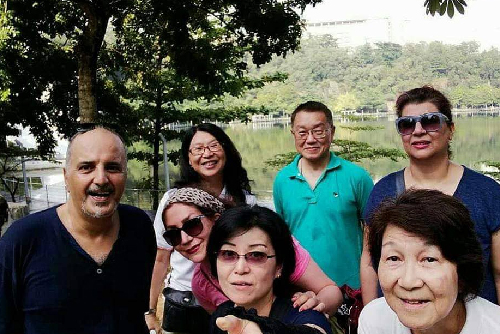 Walking Group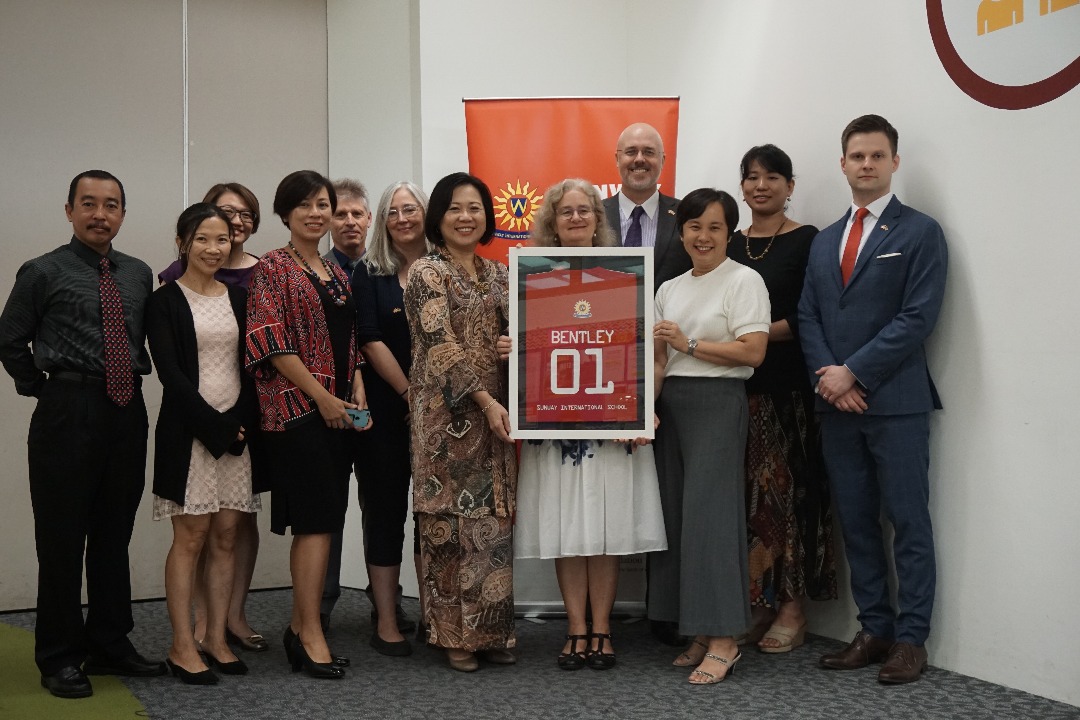 Meet with Canadian High Commissioner to Malaysia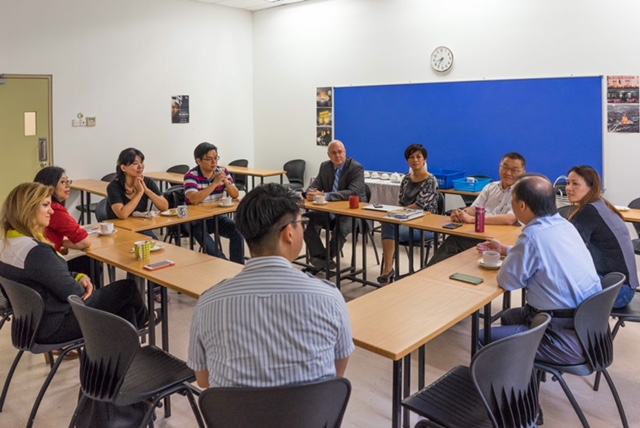 Executive Meeting
From the Parents
SIS parents and families are important advocates of students' learning journeys. Meet some of our families and find out about their stories.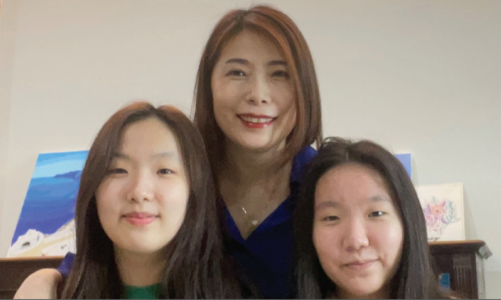 Jeong Chang Heon & Jasmine Jang
Korea
"Truly captivate and pique"
The reason I chose SIS was because the school offered the highly flexible Ontario curriculum, giving my daughters Hayoon and Seoyoon different options to either pursue CIMP, A-Level or IBDP after graduation. The curriculum encourages initiative rather than being spoon-fed. This to me, is one of the best parts of the school. After enrolment, I've also quickly come to appreciate the school's effort to communicate regularly with parents. I am really glad we picked Malaysia as the stepping stone for our children. They are confident in public speaking and have a great proactive attitude towards learning.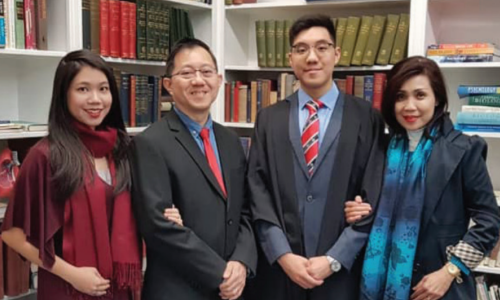 Willie Tan & Joy Chee
Malaysia
"Positive environment"
We really love the positive environment and the Canadian (Ontario) curriculum that focuses on the cumulative and formative assessment rather than exams. SIS has helped both our children to discover wide opportunities and has enabled them to find and nurture their talents. Samuel is currently pursuing Law and International Relations at the University of Tasmania, Australia as a recipient of the Dean of Law's Merit Scholarship. He is also involved in the Vice-Chancellor's Leadership Program, a special leadership programme at his university. Serene by contrast, is undergoing her tertiary education in Dental Surgery at the James Cook University, Australia. We are grateful to SIS for shaping our children to become two amazing well-rounded individuals.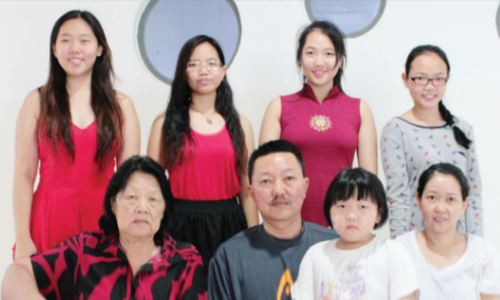 Tony Yee & Wong Lie Wan
Malaysia
"School of expression"
SIS is a school of expression; a school that brought life to education in Malaysia. I have 5 daughters and I sent all of them to SIS, and that speaks for itself. SIS teaches students to stand as individuals, and in addition, also gives students a taste of real life. The extracurricular activities that my daughters participate in teach them to balance a healthy lifestyle with schoolwork, sports, and social life. Giving our children the best education is a priority and SIS allows them to visualise a brighter future for themselves with proper starts.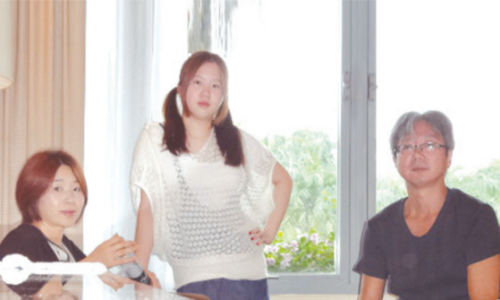 Shiho Tanimoto & Masakazu Tanimoto
Japan
"Solid English programme"
Our daughter was shy when she first enrolled to SIS, but she really enjoyed her time in SIS, having the opportunity to mingle with friends from different backgrounds, dedicated teachers, and friendly administration staff. Based on a solid English programme at SIS, she obtained her Ontario Secondary School Diploma (OSSD) which opened doors to many universities worldwide. We are so grateful for her achievements.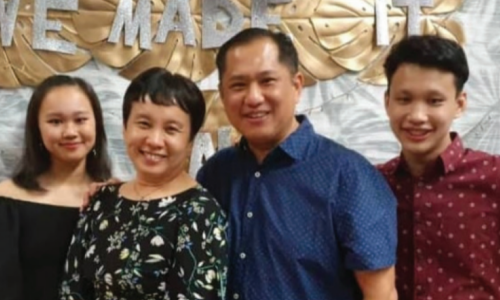 Leong Chee Sung & Clarian Chin
Malaysia
"A right path indeed"
We believe in giving our children a holistic education since they were young. Switching them to SIS was a timely choice in settling them well, integrating seamlessly from a local Chinese independent school to the Canadian Ontario Programme before proceeding to the IBDP. It was the right path indeed. Both Whye Lock and Whye Yann really enjoyed their time in Grade 9 & 10. The Canadian teachers were experienced, helpful and caring. My children adjusted swiftly to the English medium & assessment-based curriculum. Best of all, they were ready and equipped for their IBDP pursuit together with like-minded peers. Whye Lock is studying IT and Management at the Technical University of Munich, Germany, while Whye Yann is studying Business Analytics at Sunway University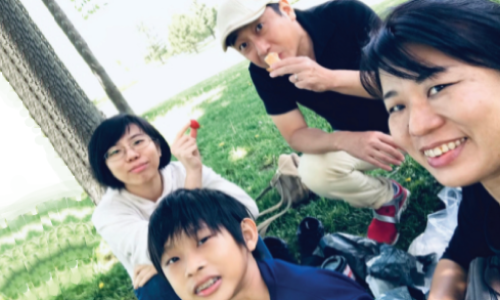 Miki Kosumi & Atsutaka Kosumi
Japan
"Practical courses"
My children, Sara and Shimmaru, both started in SIS with the English for Academic Purposes (EAP) programme before successfully integrating into Grade 7. I am glad I chose SIS as the school's practical courses empower my children to be independent learners. The emphasis on community service on the other hand, is a good platform for them to think about becoming better citizens. The teachers also strongly encourage my children to pursue their passions and help them improve on their weaknesses while growing their strengths.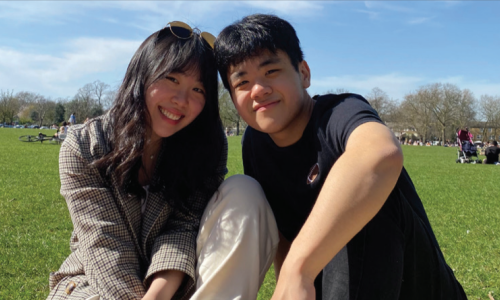 Chung Soo Kiong & Ng Kui Luan
Malaysia
"Learn to value hardwork and perseverance"
Both of our children, Shanna and Edmund, joined SIS for their Grade 9 and 7 in 2013. We are truly amazed with the warm, supportive, and nurturing environment by the school. SIS unlocks the barriers found in traditional learning, where they learn to master the tools and strategies needed to become independent learners and learn to value hard work and perseverance. Besides that, it also provides opportunities for social growth through extracurricular activities such as the Model United Nations, Asia Leadership Youth Camp, and Interact Club. Shanna is currently pursuing an Architecture degree in the Architectural Association School of Architecture and Edmund is on the path to becoming a doctor at the Queen Mary University of London.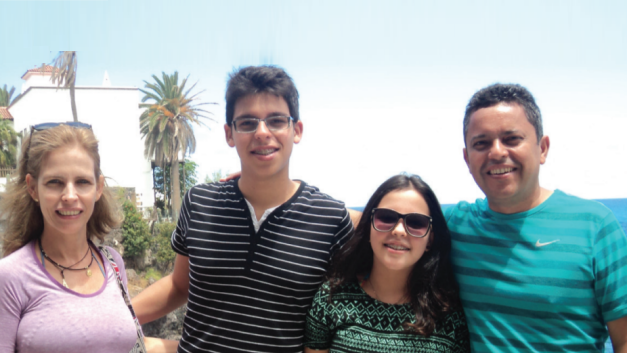 Edgar Vergara & Adoracion Cruz
Venezuela
"Great support!"
Coming from Venezuela where English is not spoken as a native language, we were concerned with our children's ability to adapt well to SIS. However, the admissions staff were incredibly helpful and provided us with great support all the time. And thanks to all the good work, support, and high-level education offered, my children Jesus Gabriel and Oriana Adoracion have been successful since they left SIS.