MESSAGE BY HOUSEMASTER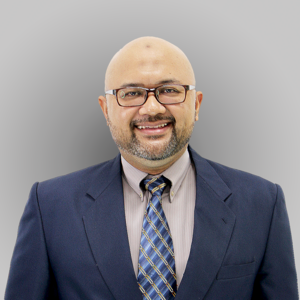 Welcome to SIS House Iskandar Puteri! 
SIS House Iskandar Puteri is a brand-new accommodation unit located at Level 28, Sunway Citrine Residences. It is conveniently located just 5 minutes away from the school compound. In line with SIS House motto 'A home away from home', these accommodations are furnished and equipped with amenities to ensure that boarders will feel at home.
As a new boarder in SIS House, you will be a member of a family who all live, laugh, study and play together. SIS House expects boarders to maintain traditional values (i.e. discipline, good manners, commitment, contribution and kindness). Due to the diversity of boarders that we have in our House, we encourage everyone to take the chance to explore each other's cultural orientations and customs. This is not only to build a strong understanding between each other but is one of the ways of fostering long lasting friendships. Staying in SIS House will also provide an opportunity for boarders to practice self-management and independence, very important aspects in life success.
A live-in Housemaster and Resident Executive are available around the clock to assist boarders. This includes seeing to student learning needs, meeting with families or teachers when necessary, dealing with behavioral or disciplinary issues, arranging for health care, looking into safety and security of students and ensuring there is no unnecessary encroachment into the privacy of the students. The Housemaster and Resident Executive will put forth their best efforts to ensure student's safety and well-being.  We will do our best to ensure that our students are taken care of and are living in a "conducive for learning" environment.  Above all, we want our student boarders to feel at home.
'Fortuna Eruditis Favet' - Fortune Favours the Prepared Mind
We look forward to welcoming you.
Mohd Nizam Nordin
SIS Housemaster
nizamn@sunway.edu.my